Treat your taste buds to the exquisite flavor of Balzebu' Farmacia Balsamic Vinegar of Modena PGI. This vinegar boasts a clear dark color and a woody scent, setting the stage for a pleasantly sour taste that is well-balanced and textured. With a strong sour taste, this balsamic vinegar is perfect for adding depth and complexity to any dish. Whether you're drizzling it over a salad or using it as a marinade for meat, Balzebu' Farmacia Balsamic Vinegar is sure to impress. Discover the exceptional taste of this vinegar today.
-15%
ON SALE!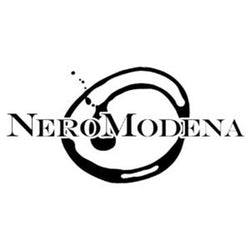 The company is located in the countryside around Modena. This is the place that was chosen to product Balsamic Vinegar from Modena. The company is surrounded by thirteen hectares of Trebbiano and Lambrusco vineyards, which are typical of the area and which have been awarded with the IGP and DOP Standards of Identity of the Balsamic Vinegar from Modena. Our grapes are harvested by hand only, and the must is always cooked over direct fire, according to ancient methods. After the formation and maturation phase, the product is aged in over five thousand casks with different sizes and made of different types of wood.
PLEASE VERIFY YOUR AGE
This website contains adult material and is only suitable for those 21 years or older.
Click Enter only if you are at least 21 years of age.